AN INITIATIVE FOR DISTANCE EDUCATION RESEARCH
The Canadian Initiative for Distance Education Research (CIDER) is a research initiative of the International Review of Research in Open and Distributed Learning (IRRODL) and Centre for Distance Education (CDE), Canada's largest graduate and professional distance education programming provider, at Athabasca University, Canada's Open University.
CIDER sponsors a variety of professional development activities designed to increase the quantity and quality of distance education research. CIDER's professional development scope is broad, ranging from learning and teaching application, issues of finance and access, the strategic use of technology in distance education settings, and other factors that influence distance education in Canada.
CIDER's research is based upon identifiable needs, emerging from the community of distance educators, that create an opportunity to utilize, assess, and develop knowledge and theory in practice.
CIDER was founded due to concerns that distance education research has not been influential, useful, or well-funded. Most solutions to these problems focus on eliminating the dichotomy between research and practice. This solution is an approach to educational inquiry referred to as design based research.
Design based researchers—collaborative groups that typically include teachers, researchers, policy-makers, and others—design and test interventions or solutions to problems in everyday practice. We think that a design-based research program could provide a solution to the set of problems listed earlier: When the impetus for research is practical problems, and when practitioners and researchers collaborate on solutions, the outcomes are useful and influential. In turn, policy makers will be willing to fund research that is clearly useful and influential. We argue, moreover, that this approach to inquiry, which encourages multiple and varied methodologies and that can be applied to any educational intervention, provides a focus that guides and integrates the distance education research community.
CIDER staff and Fellows use a variety of tools, methodological approaches, and cultures to study what is a very encultured domain - that of mediated learning that takes place at a distance.
CIDER Fellows seek to understand and improve Distance education systems. The agenda broadly focuses on investigations of interrelationships among component parts of distance education systems. This agenda includes the direct study of teaching and learning at a distance as well as the effect of related components such as administrative, technical, learner and teacher support systems that define modern distance education. CIDER Fellows and staff conduct original research, undertake evaluation and training consultancies, publish reviews and summaries, and undertake professional development activities for researchers, educators, trainers and administrators.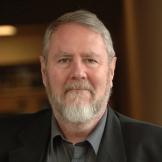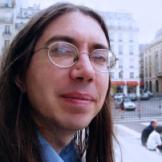 Founder:
Dr. Terry Anderson
, Former Canadian Chair in Distance Education Research
Peace Hills Trust Tower
1200-10011 109 Street
Edmonton, AB T5J 3S8 Canada
Telephone: (780) 421-2536
RECENT SESSIONS
State of the Nation 2022: K-12 E-Learning in Canada
March 1, 2023
Michael Barbour, Randy LaBonte
The Interconnectivity of Heutagogy and Education 4.0 in Higher Online Education
December 7, 2022
Jeanne Kim
The CoI Repository and the State of CoI Research
October 19, 2022
D. Randy Garrison, Martha Cleveland-Innes, Norman Vaughan, Stefan Stenbom, Debra Dell, Dan Wilton
The Multiple Realities of Professional Development for Online Contingent Faculty in Canadian Strategy and Practice
April 6, 2022
Jason Openo
An Analysis of Digital Education in Canada in 2017-2019
September 15, 2021
Charlene A. VanLeeuwen, George Veletsianos